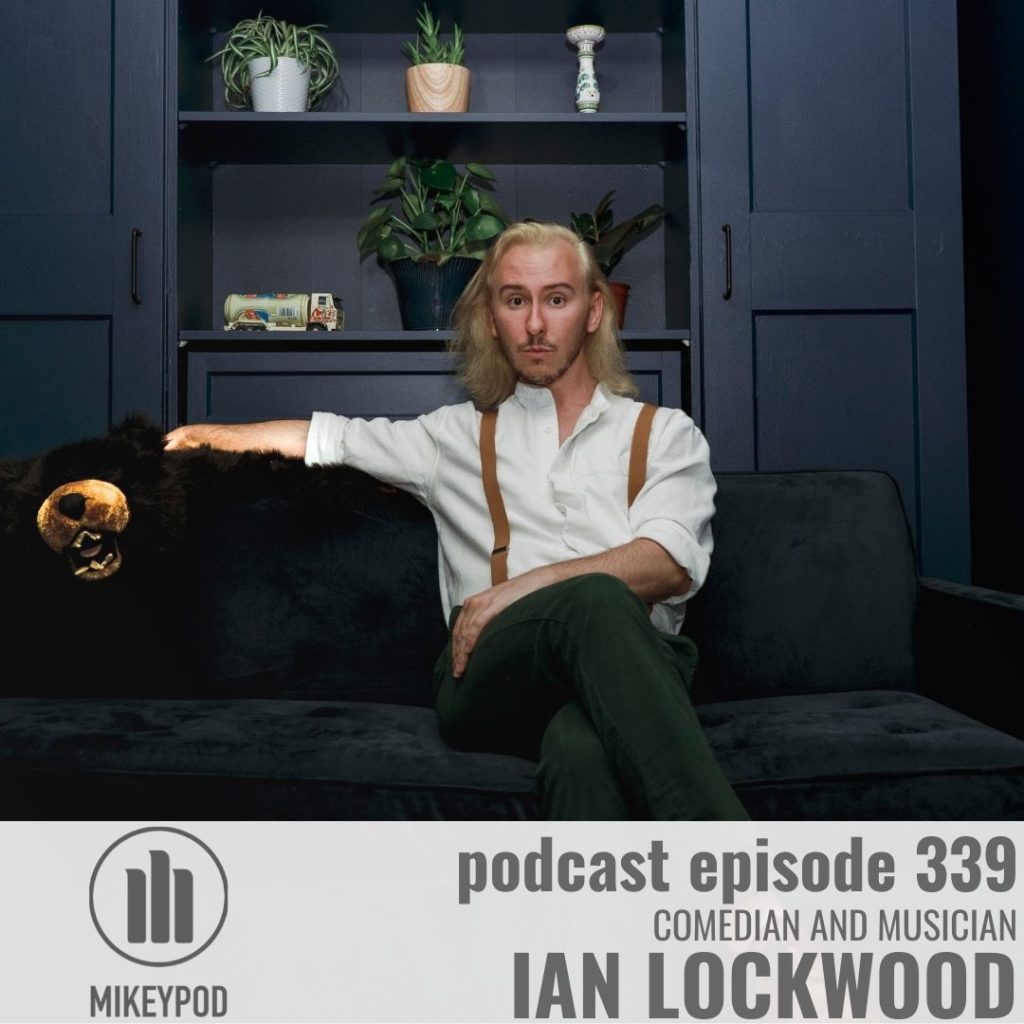 Ian Lockwood joins me this week to chat about his latest EP, Not Like Other Girls, his brilliant videos, the idea of building art through community, and just so much more. Ian provides some great insight here about the way he creates his work and I can't wait for you hear it!
Ian Lockwood is a Brooklyn-based comedian and pop musician originally from Los Angeles. He is the co-host of the stand-up show 'Hot Teens' at the Brooklyn Comedy Collective and has had recurring appearances on the Earwolf podcast Earwolf Presents. The Nasty EP released in 2020 introduced the comedy-pop style that has become Lockwood's signature in the Brooklyn alt scene. He is an alumni of NYU Tisch's Experimental Theatre Wing, Second City's Comedy Studies, UCB, and The Annoyance Theatre NY, and his shows have been covered in Time Out, Brokelyn, Brooklyn Paper, Bedford+Bowery, and more.

Follow Ian Lockwood on Twitter, Instagram, YouTube, and TikTok.
Music:
No Homo – Ian Lockwood
Your Dad – Ian Lockwood
Not Like Other Girls – Ian Lockwood
---
This podcast is powered by my subscribers on Patreon who, in addition to the warm feeling they get from co-creating with me, get lots of sweet perks including bonus podcast episodes, free downloads, zines, and more! This week's bonus podcast will be an extended conversation with Ian Lockwood! Learn more right here!
If you'd like to check out my other work, order The Animal Book directly from me here and get a free download of the album!
Here are some other places you can find the book.
Find The Animal Album streaming and downloadable here.
Here's some more merch and music.
Thinking of starting your own podcast? Do it! I'm a big fan of Blubrry for podcast distribution and you can get a month free by signing up for Blubrry Podcast Hosting here, or Blubrry Professional Statistics here. Use the code "mikeypod" with your order for your free month!
note: I'm in the midst of an unexpected overhaul of this website. Please excuse its bland and featureless current state.
Podcast: Play in new window | Download
Subscribe: Apple Podcasts | Spotify | Amazon Music | TuneIn | RSS