inspired by Liza, here are my favorite pics of myself circa 1988 or so.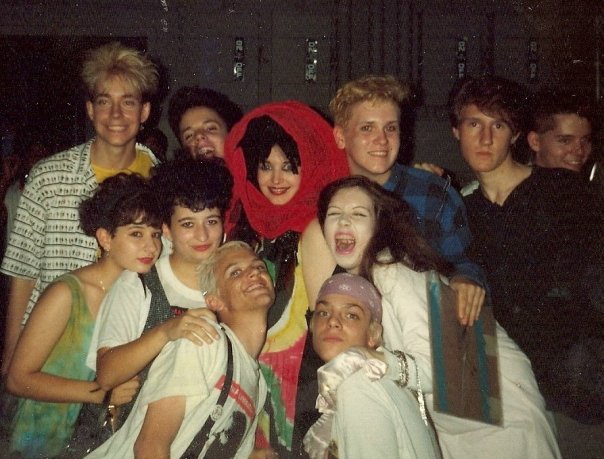 This is backstage/on the patio at Number's here in Houston. That's Lene Lovich in the middle. The guy on the bottom left is my very first boyfriend, Bam Bam. That was the night I met him. Interesting side note: the other guy in the front is Jonathan Caouette, who went on to write and direct Tarnation. We ran in the same circles in those days.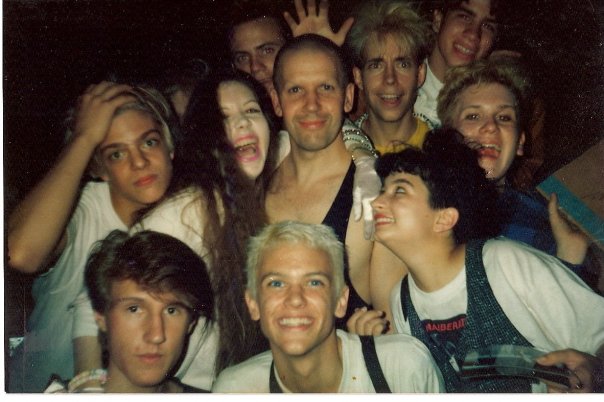 Okay, the guy in the middle there is Les Chapell, husband of Lene Lovich and also the guitarist for the band, if I remember correctly. Do you like my hair?
please note the PETA t-shirt I was wearing, I was a vegetarian back then.