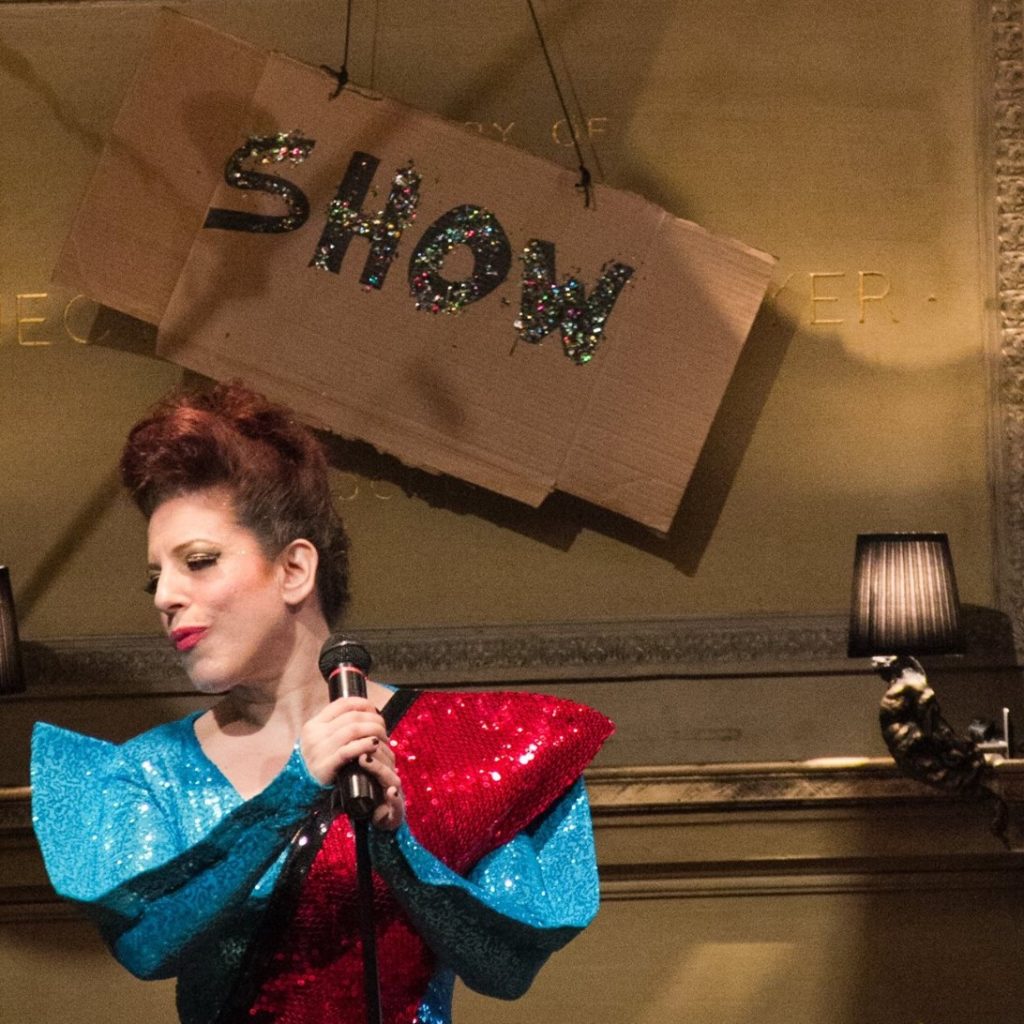 Performer Raquel Cion is my guest today on the podcast. Hailed by the New York Times as "half witch and half cabaret performer," Raquel is performing her latest work, Me & Mr. Jones: My Intimate Relationship With David Bowie at the Treehouse Theater in NYC this Monday June 29.  As of this writing, the show is SOLD OUT!
Music:
If You're Waiting For That Kiss (You'll Be Waiting For The Rest Of Your Life) – Microfilm
The Opposite of Love – Corey Dargel
Be sure to check out my friend Adam's site, Ability Shirts.  Buy a bunch of stuff and spread the word! "Like" the Facebook page too!
Ability Shirts is a nonprofit organization that supports individuals with "unique abilities." Adam Farris, Director of Ability Shirts, prefers to use the term to categorize those who are considered to have disabilities.
Ability Shirts sells awareness products—some of which are handmade or made by individuals with unique abilities.
Adam's unique abilities give him the perspective to lead a nonprofit organization dedicated to serving those who share them. Adam hopes to have a retail storefront in the future to sell more awareness products, and to hire other talented young men and women with unique abilities.
Podcast: Play in new window | Download
Subscribe: Apple Podcasts | Google Podcasts | Spotify | Amazon Music | Android | Pandora | Stitcher | Podcast Index | TuneIn | RSS